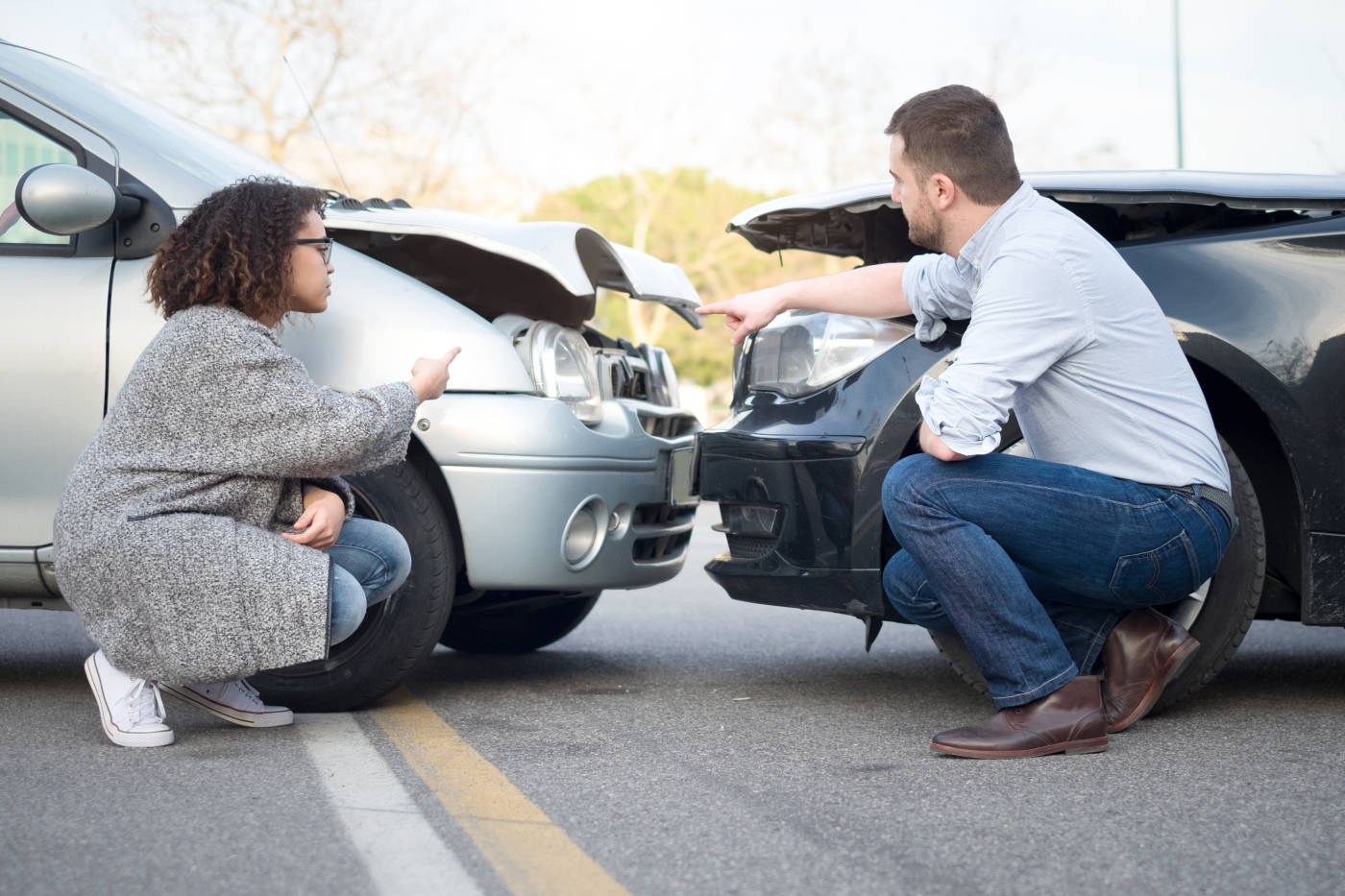 What You Need to Know About Rear-End Collisions
---
Rear-end collisions account for about 29 percent of all vehicle accidents nationwide, according to a study by the National Highway Traffic Safety Administration (NHTSA). In addition, according to the Insurance Information Institute, rear-enders account for seven percent of all traffic-related fatalities.
A rear-ender can result in serious injuries or even fatality. Though Florida is a no-fault insurance state, which generally requires each driver to initially use their own insurance to cover their injuries, a claim may be brought where the other driver is at fault, or liable, for the crash.
If you or a loved one has been injured in a rear-end collision in or around Altamonte Springs, Florida, or in the nearby communities of Seminole, Orange, Osceola, Poke, Volusia, or Lake County, contact me immediately at the Law Office of Mark A. Cornelius P.A. I have spent over two decades helping others like you recover the just compensation they deserve for their injuries. Before contacting your insurance company, involve a skilled attorney.
Common Causes of Rear-End Collisions
The most common cause of a rear-ender is the tailing driver following too closely on the vehicle immediately ahead. Florida, in fact, has a tailgating law, which states: "The driver of a motor vehicle shall not follow another vehicle more closely than is reasonable and prudent, having due regard for the speed of such vehicles and the traffic upon, and the condition of, the highway."
The statute does not explain what is "reasonable and prudent," though one car length for every 10 mph of speed is generally considered safe. If you are unable to stop without hitting the car in front of you, it was not "reasonable or prudent."
Following too closely is the leading cause of rear-enders, but there are also circumstances when the lead driver may be at fault, in whole or partially. The front driver may be considered negligent if:
Their vehicle's brake lights fail to function

The driver reverses suddenly

The driver makes a sudden and unexpected stop
Injuries from Rear-Enders
The extent of your injuries depends on the movement of your vehicle when it was rear-ended. If your vehicle is in motion when rear-ended, it may help limit your injuries, but if your car is stopped and a vehicle rear-ends you, the chance of serious injury rises.
The most common result of a rear-ender is whiplash, but other injuries far more serious can also result, including:
Back Injuries

Spinal Cord Paralysis

Slipped or Herniated Disks

Head and Brain Injuries

Wrist and Arm Injuries

Facial Disfigurement

Compression Fractures
Rear-Enders & Your Insurance
Florida requires each driver to carry $10,000 in personal injury protection (PIP) and $10,000 in property damage liability (PDL). If you're injured in an auto accident, you are expected to use your PIP to help cover your medical expenses and lost wages. Because of Florida's no-fault insurance mandate, you cannot generally seek recovery from the other driver unless you have a permanent injury. A doctor will be able to determine if your injuries are serious enough to qualify.
Florida defines serious injuries as those resulting in:
Significant and permanent loss of an important bodily function

Permanent injury within a reasonable degree of medical certainty

Significant or permanent scarring or disfigurement
What to Do If Injured in a Rear-End Collision
As with all vehicular accidents, there are steps you should follow both for your own safety and health, but also for insurance and claims purposes. Florida law requires you to report an accident that results in injury or involves more than $500 in property damage. You need to call 911 and get the police to come and investigate. They will give you a "driver's exchange." This is not the police report. When you hire me, I will obtain the full crash report for you.
If you are injured in the accident and need immediate attention, use 911 to request medical assistance on the scene. Remember, some injuries don't surface until later, so you should seek a medical evaluation after the accident even if you don't suffer immediate symptoms.
If you are not injured to the point of incapacitation, take photos at the scene, including all vehicles (not just your own), and any stoplights or stop signs governing the traffic flow. Get the other driver's contact information. Talk to witnesses, if any, and get their contact information. In short, document everything, even writing down everything you remember once you get home.
Finally and perhaps most importantly, contact an attorney for legal guidance. Do so immediately, even before you file your claim, if possible.
Rely on Experienced Guidance
Insurance companies are in the business to make money—so when you file a claim, they will assign a claims adjuster to your case. The role of the claims adjuster is to diminish the severity of your injuries to the point that they can lowball your settlement. Don't let them. Contact me to handle the claims process and deal with the adjusters. I have seen and overcome their tactics for over 27 years.
I will help you pursue a personal injury claim against the driver who rear-ended you. Let's meet and discuss your situation. I'll assess every element and advise you of the best course going forward to recover fair compensation.
For more than two decades, I have been helping those injured in accidents navigate the claims process in Central Florida and throughout the state. Call me at the Law Office of Mark A. Cornelius P.A., for a free consultation.