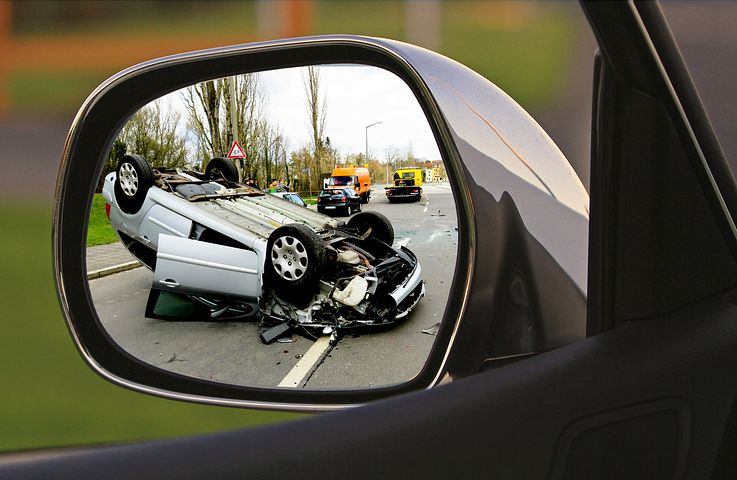 FLORIDA'S PERSONAL INJURY LIABILITY THRESHOLD, EXPLAINED
---
In Florida personal-injury law, it's not unusual for people to assume another driver is responsible for their injuries if that other driver is at fault in a motor-vehicle accident. Maybe that driver ran a red light, was speeding, traveling on the wrong side of the road, or just not paying attention and runs into the back of the car in front, for example.
But in the state of Florida, drivers are only liable for a portion of someone else's personal injuries unless the injuries meet a certain medical threshold. If the injuries do not meet the threshold the injured person may recover for wages and medical bills, but "non-economic" damages such as pain and suffering are not recoverable.
Think of threshold as a level of injury that must be sustained before additional responsibility can kick in. Threshold came about as the result of Personal Injury Protection (PIP), which is codified in the Florida Motor Vehicle No Fault Law, enacted in the mid-1970s.
Under that law, an individual's own PIP insurance is the primary insurance for a portion of medical bills and lost wages. Carrying the insurance is required by law if you own a vehicle. How much is available under PIP depends on whether a doctor determines whether there is an emergency medical condition (EMC) or not. If an EMC is found, the person has up to $10,000 in benefits. If there is no EMC, there is only $2,500 in benefits.
So the threshold referenced above must be met by the person in the crash when making a claim for pain and suffering against the person responsible for the crash.
In Florida, the injured party must show a permanent injury within a reasonable degree of medical probability in order to recover non-economic damages. This would include things like permanent scarring or disfigurement, loss of a bodily member or function, or death. When those in the legal world refer to "pain and suffering" — a phrase you might be familiar with — they are referring to these situations.
"Insurance companies have hidden behind this threshold since Florida's PIP law was enacted," said Mark A. Cornelius, of the Law Office of Mark A. Cornelius. "This threshold has the effect of depriving individuals from claiming and recovering for the emotional distress and headaches they suffered as the result of the carelessness of the at-fault party," he said.
"Insurance companies complain about paying PIP claims but have lobbied not to eliminate PIP claims for years. They know that they save hundreds of thousands of dollars every year because of the threshold law, which would go away if PIP were to be repealed," as the two are intertwined.
For this or any other questions you may have regarding personal-injury cases in the state of Florida, we offer free consultations. Give us a call today or reach out via our contact page.
Tags: crash, threshold, non-economic, damages, pain and suffering, recovery