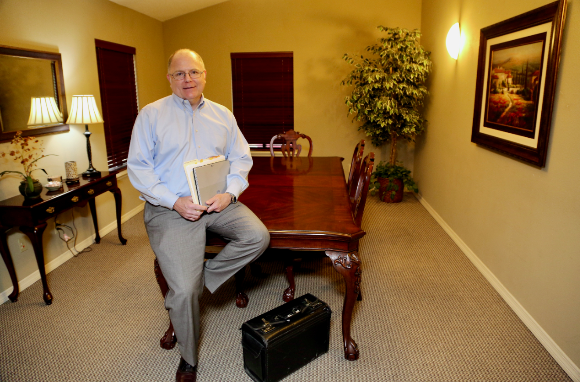 My journey to becoming a personal injury attorney began at a crossroads. I was torn between becoming a programmer and going to law school. My wife highly favored the latter, and since I have always been interested in law, I chose that path. I am often reminded of my childhood love of the game Monopoly when it comes to learning the details and subtleties of the law. As a kid, I memorized all the rules of Monopoly and cited them when it was to my benefit. Knowing all the rules and making them work for my clients is something I still enjoy today.
I have helped those who have suffered from personal injuries since 1994 when I was admitted to the Florida State Bar. Having practiced in various other areas of the law, I am happy to discuss any legal question you may have.
My whole life I have fought against people who take advantage of others. I seek fairness in everything I do.
Finding My Niche in Personal Injury
Before starting my own practice, I worked at a small firm that handled mostly personal injury cases and criminal defense. I enjoyed it, and my next job was at a large firm that focused only on personal injury cases. I spent 12 years there before moving on to create my own practice.
There are certain ideas that guide my practice and what I do. For example, some of the fundamentals discussed in the Rotary International Club really influence how I do things along with seeking fairness in everything. My grandmother always made sure everything was fair. That stuck with me, and my whole life I have fought against people who take advantage of others. I seek fairness in everything I do.
I believe you should be in law to help your client. My goal is two-fold: to always do what's best for my client, and to provide for my family.

My Top Three Strengths
Being adept at thinking on my feet and countering new opposing arguments;

Being passionate about the welfare of my clients;

Enjoying what I do.
I love what I do, and I will keep doing it. I will strive to provide you with quality and aggressive legal representation and bring you the result you are looking for. I recognize that each person may have a different desired result. In the 25 years that I've practiced law, I've found that clients want to get the maximum dollar amount for their cases as quickly as possible. I understand that every personal injury case is different, and I will see yours through to the end. I am here to help you build the right strategy and pursue the best outcome for your case.
If you or someone you know has been injured, please give me a call. I'm happy to speak with you personally about how I can help you with a personal injury claim and fight for the compensation you deserve.
Bar Admissions
Florida State Bar, 1994

The United States Middle District Court of Florida, 1994
Education
Stetson University - School of Law, 1994

New College of the University of South Florida in Sarasota - 1988
Professional Associations & Memberships
Central Florida Trial Lawyers Association

Florida Justice Association